TIP: Did you know you could upload photos and share them with other troopers?
Rob Folk - IC72675



501st Troops: 55
Rebel Legion Troops: 6
Mando Mercs Troops: 0
Droid Builder Troops: 0
Other Troops: 0
Total Finished Troops: 55
Favorite Costume: 501st: Kylo Ren: The Force Awakens
Money Raised: $3,725
Awards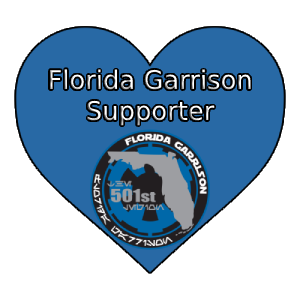 First Troop Completed!
10 Troops
25 Troops
50 Troops
Costumes
Imperial Crew: Bridge Crew
Kylo Ren: The Force Awakens
Snowtrooper
Clone Commander (ROTS) (Phase 2): Gree
Tusken Raider: ANH (male)
Imperial Gunner
Tusken Raider male
No Mando Mercs costumes to display!
No Saber Guild costumes to display!
No Droid Builder droids to display!
---
---
Website created by Matthew Drennan (TK52233). If you encounter any technical issues with this site, please refer to the FAQ page for guidance.
If you are missing troops or notice incorrect data, please refer to your squad leader.